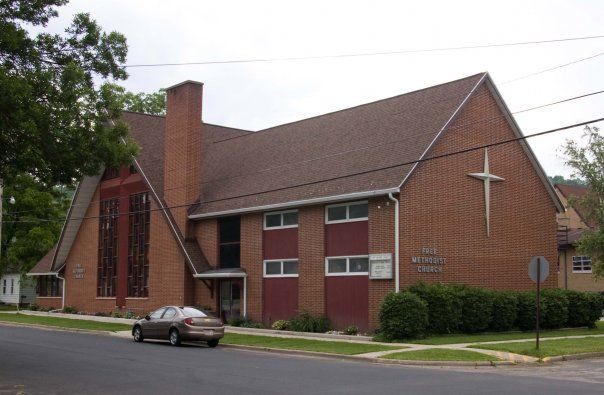 Inspired by our mission to Love God, Love People and Make Disciples, we aim to:
Worship God, love on others, and shine His Light into a dark world.
Develop disciples who will follow Jesus with everything they have!
Reach out to kids, teenagers, and adults, bringing the hope of Jesus to their lives.
Strengthen Godly marriages and families.
Give, go, and serve, working with all the energy of Christ for the salvation of the world.
---
Contact Info
Telephone
Office: (608) 647-4141
Email
Address
405 S. Park St.
Richland Center, WI 53581
---
Hours
Office Hours
Tuesday-Thursday 9:00 am to 1:00 pm.
Sunday School
Sunday at 9:30 am
Sunday Service
Sunday at 10:30 am
---
What is a Free Methodist?
Good question–and it's one we get asked a lot!
Free Methodists trace their beginning to 1860, when a group of Methodist Episcopal ministers were very concerned over the direction their denomination was taking. It was moving further from the foundational truths of the Bible and quickly becoming a church marked by an "elitism". For example, if you were rich, you got to rent out whatever pew you wanted, while the poor people had to stand in the back! The worship of the church had also become very ritualistic, lacking freedom and joy, and the church's official doctrine even condoned slavery!
This group of Godly ministers tried for a couple years to change their church from the inside, promoting new ideas which were not very well received by the church hierarchy, and so, in 1860, the Methodist Episcopal Church officially excommunicated a man named B.T. Roberts and several other ministers who were following his ideas. So, in April of that year, B.T. and the other ministers, along with likeminded lay people, met in Pekin, New York, and officially created the Free Methodist Church.
Since those beginnings, the Free Methodist Church has grown into a worldwide denomination, some 10 million strong. The FM Church of today stands firmly on the truth of God's Word, and we strive for holiness of life, integrity of character, freedom from sin, justice and help for the poor and disenfranchised, and most of all, the love and grace and mercy of our Lord Jesus Christ! We are evangelical and conservative in our doctrines, and we believe and preach that salvation is through Jesus Christ alone and His shed blood on the Cross. We believe in both freedom and order in worship, and we preach freedom and love for all who are struggling to live holy lives. We are mission-minded, taking the truth of God wherever He calls us, and supporting the efforts of missionaries worldwide to spread the hope of the Gospel.
The movement of freedom and hope known as the Free Methodist Church which B.T. and the others founded over 150 years ago continues strong today, and here at RCFM, we are proud to be a part of that Godly heritage. We invite you and your family to come and join us in the mission we have been given to Love God, Love People, and Make Disciples!
If you'd like to know more about the Free Methodist denomination, go to fmcusa.org.