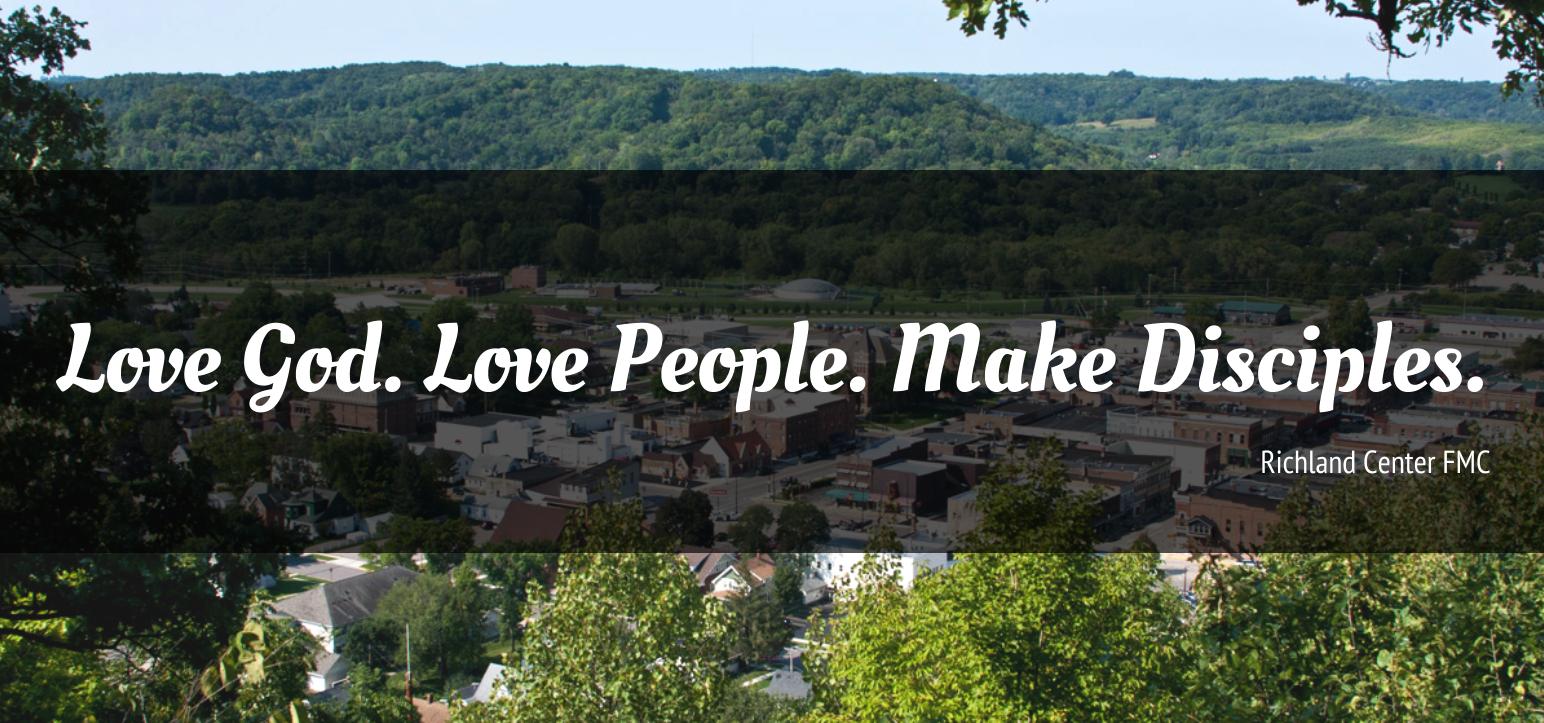 Love God · Love People · Make Disciples
This is the mission that Jesus gave His disciples, some 2000 years ago. And today, here at RCFM, we are still on that mission for the sake of Jesus Christ.
If this is your first visit to our webpage, allow me to welcome you to the Richland Center Free Methodist Church site! We are so happy that you have found us and hopefully we can assist you in coming closer to the Lord!
We have been blessed by God throughout the last 125+ years in Richland Center. And we are now transitioning into a new era of ministry with hope, confidence and energy!
You will find here a congregation that loves to welcome others, no matter what their circumstance, strength or weakness. We strive to be a loving community that values faith, family, home and hospitality.
At Richland Center Free Methodist Church, you can expect:
A casual environment (come as you are!), marked by a friendly atmosphere and relevant, passionate worship!
A community of imperfect individuals, striving to reflect the love and grace of God.
A Christ-centered community, concerned for the well being of all who attend.
Bible-based preaching and teaching
A church that is "reinventing" itself to focus on the next generation.
If you have any questions or need a safe place to explore more about God, please feel free to contact the church!